If your MediaShout 6 for Mac is not showing any Bible versions available to install, you may have an older build. Please update to the latest iteration of MediaShout 6 for Mac by downloading the installation file HERE. Once you complete the update, you should NOT need to follow the steps below.
*If you are still using Mac OS High Sierra or older, you will NOT be able to run the latest update and should continue using the version you have now. If it is not showing Bibles available to install, you can follow the steps below:
Click the following link to download the bible library file: Mac_Bibles.zip
Double click this download to open the folder. Then, place the two files (

V6Resouces

and

Macresources.xml

) at the ROOT level (directly on the USB Drive or Macintosh HD) of any USB drive which is connected to this computer. Alternatively, you may place these files on the root level of 'Macintosh HD' (the hard drive of the computer). Do NOT place them inside any folder, but only at the root level of the disk.
*To get to the Macintosh HD, click Go and then choose Computer and it will be listed right there*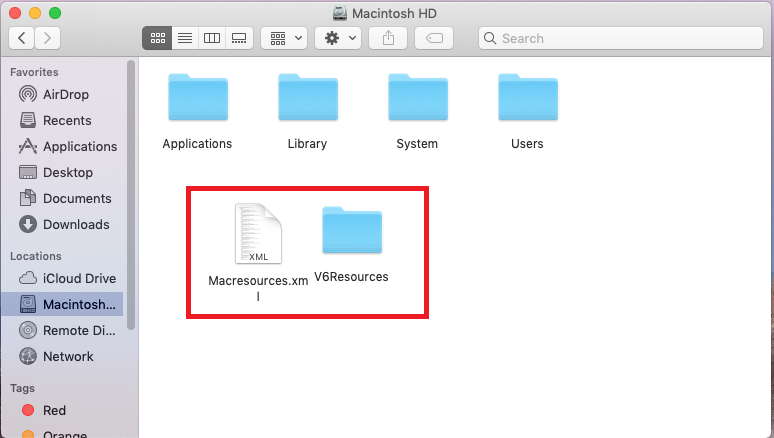 3. Launch MediaShout and go to Settings > General Settings > Bibles and check to see if you now have bible versions available to install.
If you continue to have trouble with this process, please contact us at Support@MediaShout.com.