Our newest update to MediaShout 7 is 7.4! In this update, we have added the NDI Object that can be added to any cue.
Before we begin showing you how to use the NDI Object in MediaShout 7, it is important that you understand the basics of NDI and how it works. We found this very good article that does a great job of explaining NDI: https://www.techradar.com/news/what-is-ndi-everything-you-need-to-know
Keep in mind that this NDI Object can be used for countless things. We are just showing you the basics. From there, you can let your mind run wild!
Now that you're a bit familiar with NDI and how that works, you will need to have NDI Tools (or something similar) installed and running on the "source" computer that the NDI signal is coming from. These two devices must also be connected to the same network.
Below, we will show you how to set up and use this NDI Object within your MediaShout Script.
First, open a New Script in MediaShout 7 and add any type of cue (we are using a Blank Cue in our example).
Then, at the top of the program, click the new Insert NDI Video Source button to add this object to your cue: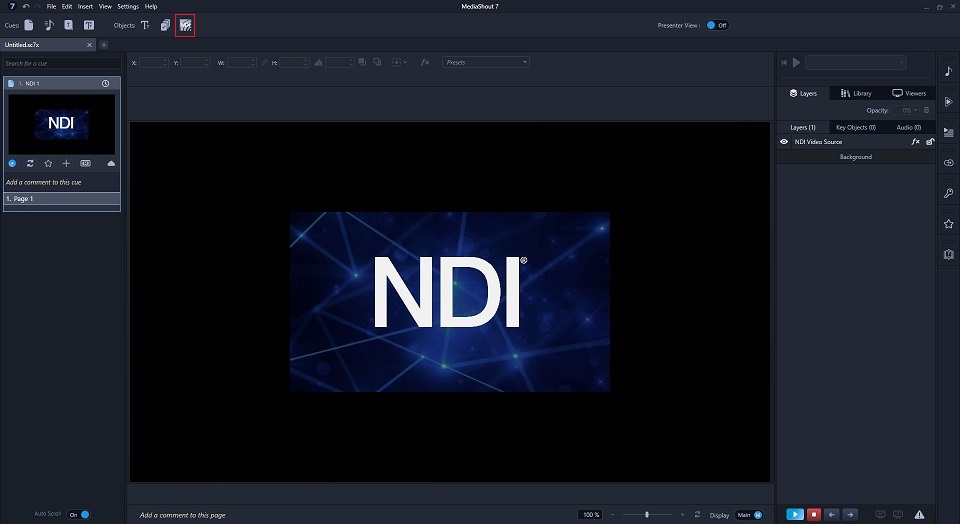 Next, you will select the newly added NDI Object in the middle editing area to find the NDI Video Source dropdown list.
Open this list to find the device that the NDI Source is being sent from and select that device.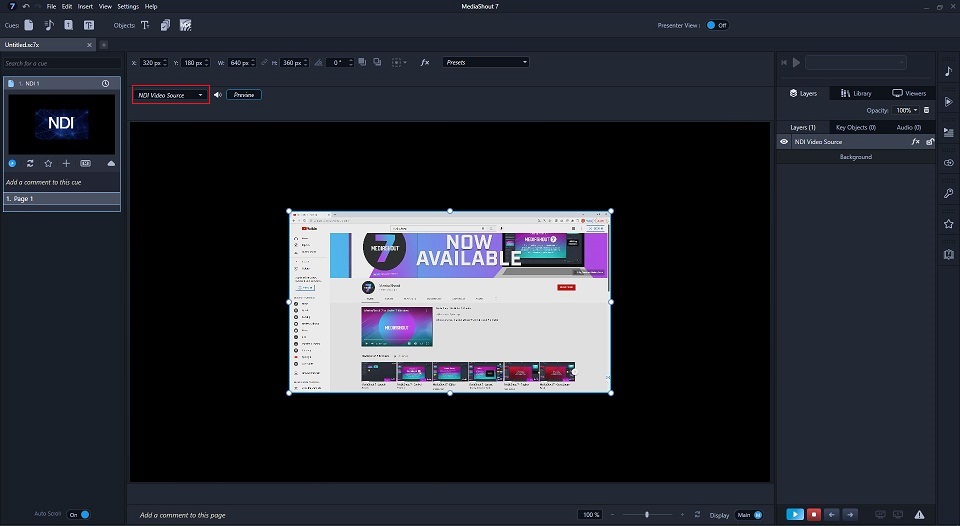 Lastly, right-click this NDI Object in the middle editing area and go to Scaling > Scale to Fit: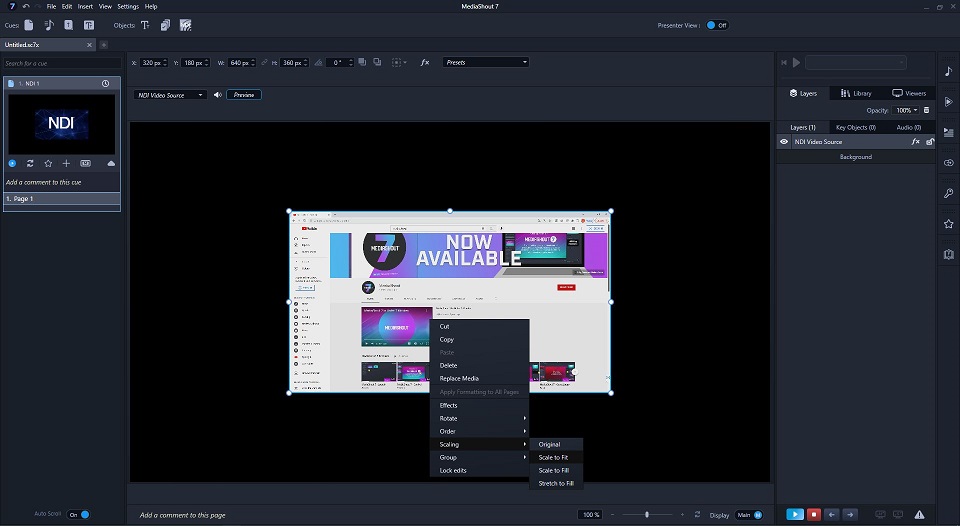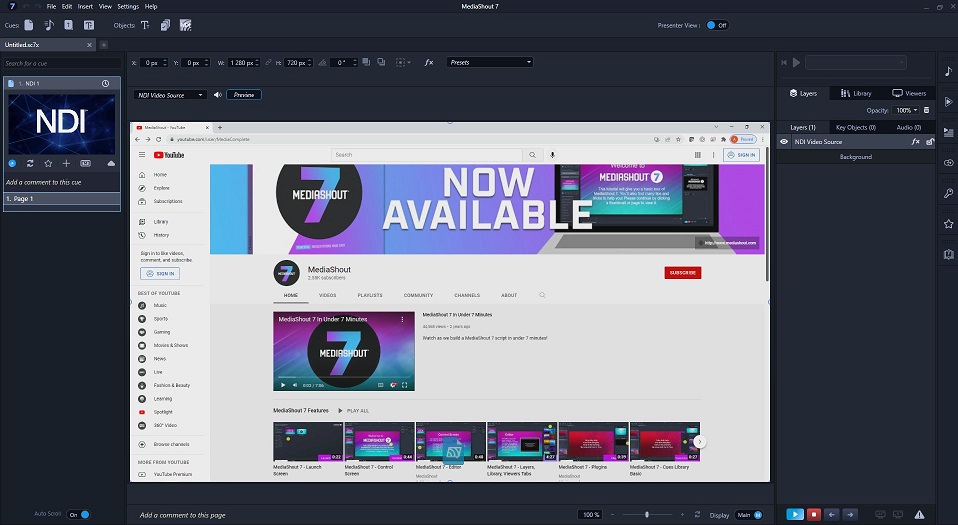 And that's it! You're ready to fire this to your presentation screen!