In our latest update, we have implemented the new SongSelect API that has CCLI Auto-Reporting!
To set this up, please do the following:
1. Install the latest update for MediaShout 7 (http://www.mediashout.com/download)
2. Open MediaShout 7 and click Insert Lyrics to open the Lyrics window
3. On the left side, change the Select Library dropdown from My Library to SongSelect Service.
4. This will open a web browser and will bring you to this page: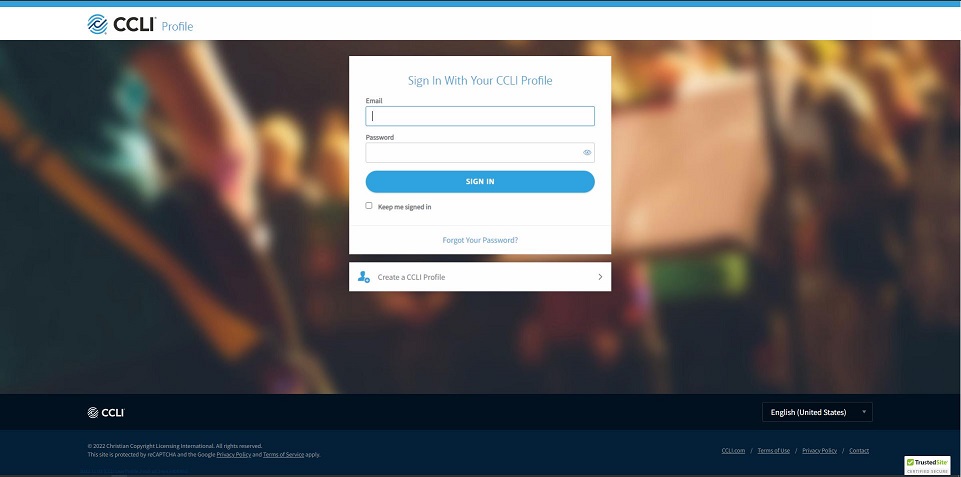 5. On this page, enter your SongSelect credentials and log in.
6. Then, you'll come to this page where you'll need to copy the Code (Highlight the code and right-click and choose Copy).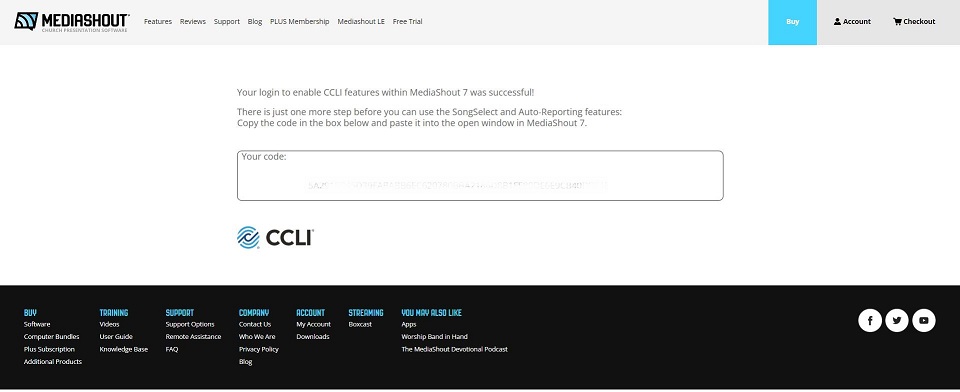 7. Take that code and paste it into the MediaShout 7 program: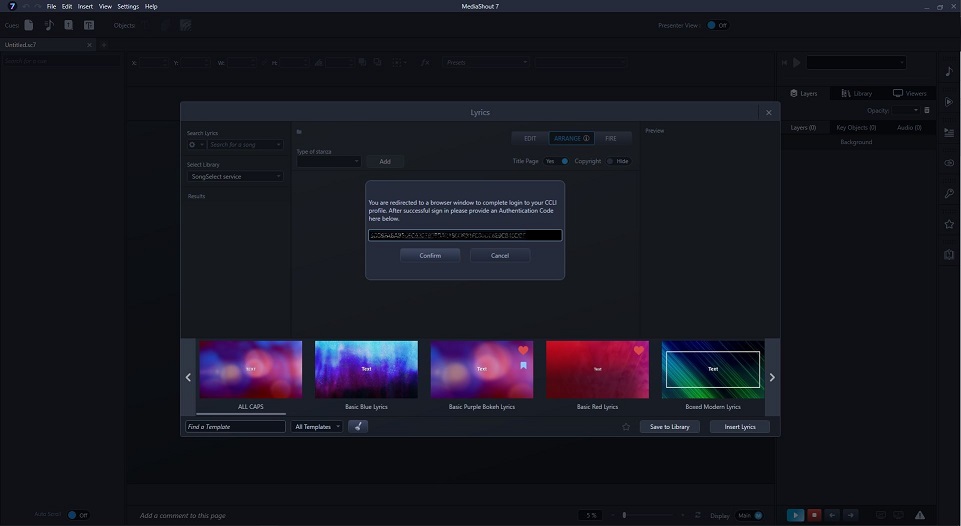 8. Click Confirm.
9. This will bring you back to the Lyrics window with SongSelect Service selected. Now, you can search for a Song and begin using SongSelect to build up your MediaShout library!
Now, let's set up the Auto-Reporting.

1. In MediaShout 7, go up to Settings and choose the Library Tab.
2. Here, you can add your Church's CCLI Number.
3. On this page, you'll also want to make sure both "Enable logging of cue activity" AND "Enable Auto-Reporting to CCLI" are turned ON.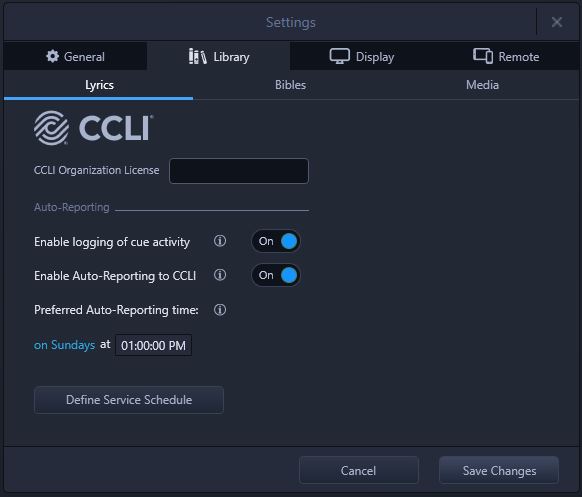 4. Next, we need to determine a Service Schedule for the days/times that you have service.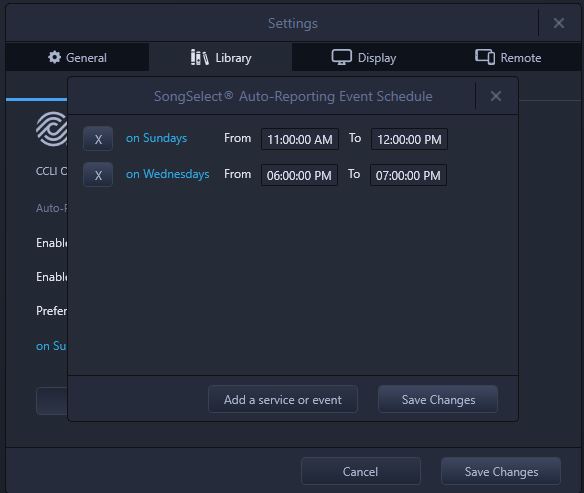 Please make sure that each song within your Library has the proper CCLI ID associated with it so that it will be recorded as well! CCLI skips any Public Domain Songs as well as any songs that DO NOT have a CCLI ID.
That's it! You've now set up Auto-Reporting so that it will automatically report to CCLI without you having to do anything!
If you have any trouble with this, please get with our support team (support@mediashout.com)