Before using the SMK Emerald remote control with MediaShout, you must configure it to send the appropriate keystrokes that MediaShout uses to advance the cues. This process is very easy, but it will require you to download and install the programming software.
To program the SMK Emerald Remote, please do the following:
Plug in the USB receiver and let Windows install the device. Reboot the computer if asked.
Download the and install the programming software from one of the links below.

64 bit Windows: CLICK HERE

32 bit Windows: CLICK HERE

Once installed, double click the new IERemotePointCustomizer.exe. Short Cut on the desktop.
Select the device you wish to program.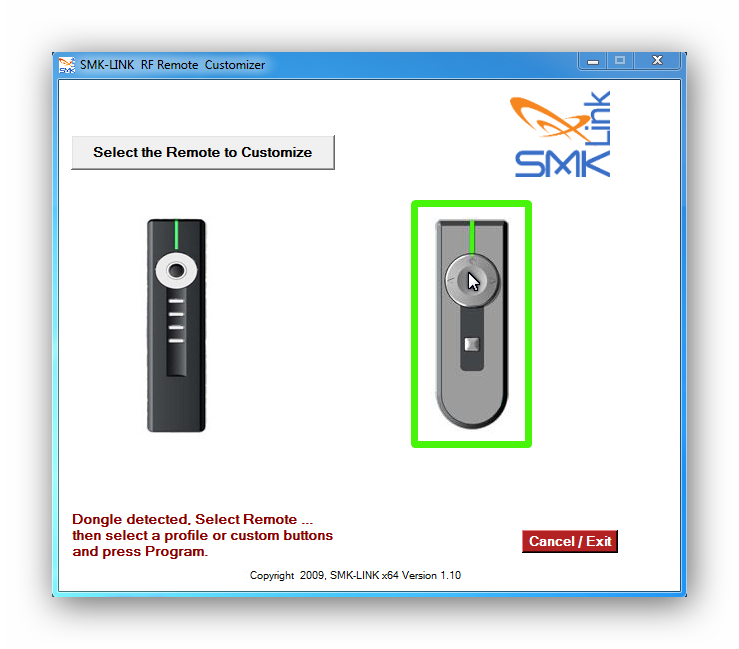 5. Under Select Profile, choose Custom.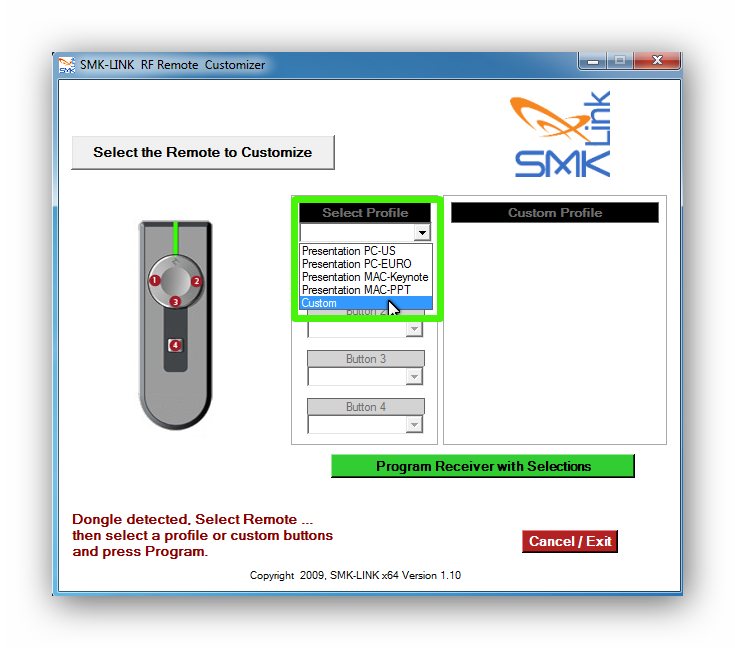 6. Under the Custom Profile area, you can select which F keys are assigned to the remote control's buttons. The defaults for MediaShout 4 and MediaShout 5 are shown below.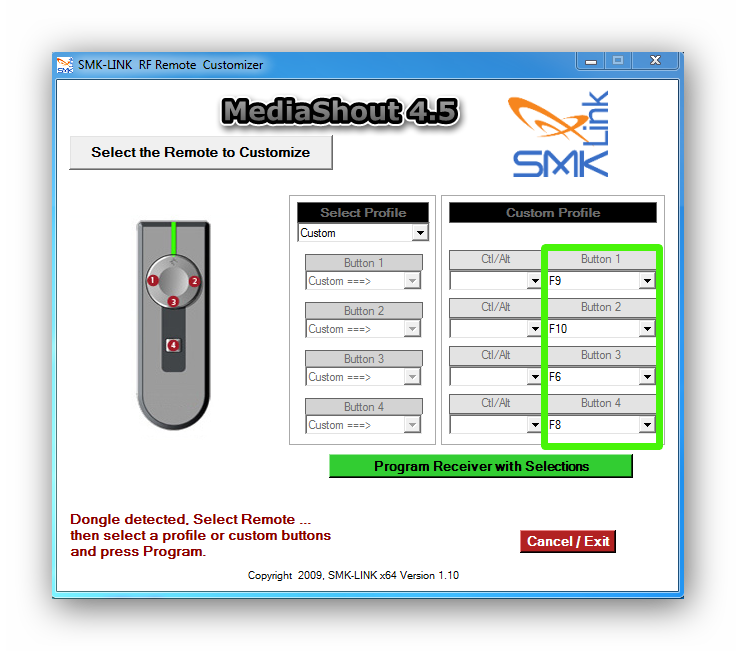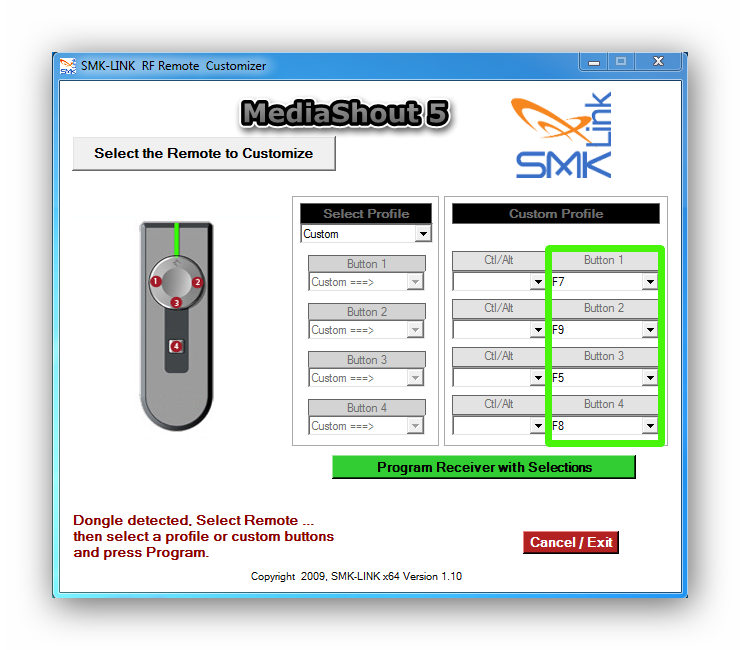 7. Once done, click the Program Receiver with Selections button and then click the Cancel/Exit button.
Note: Since this process programs the USB receiver, this only needs to be done once. With this remote, there is no need to use the Remote Control playback mode within MediaShout. Please keep the playback mode set to Normal.