We occasionally get calls asking "Where are all of the hymns?" There used to be over 2400, and now there aren't. Many of our users felt that these songs didn't add value to the product, and some thought that they actually detracted from the product, so we separated them.
We've made the additional songs available in a separate song library file that you can download here. This collection DOES NOT include the songs available in the current stock V4 song library, so you will not have duplicates if you install this library. At the bottom of this article are two PDF files that list which songs are in each library.


To add the collection to your song library:
Download the song library linked above and save to your desktop;
Right-click and select "Extract All"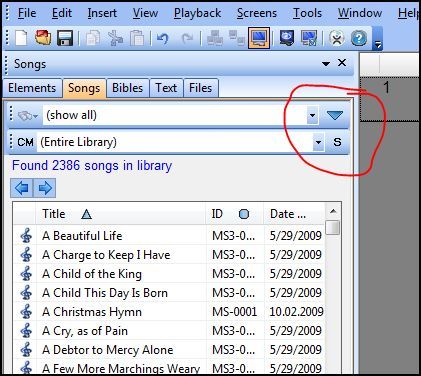 After that's done, Open MediaShout and click on the
Songs deck tab;
Click the blue arrow indicated (Song Library Tools Menu);
Select Add Songs > From Files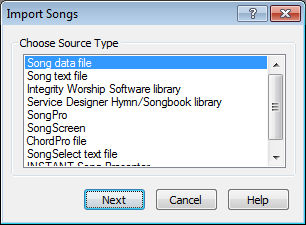 Select "Song Data file";
Click Next;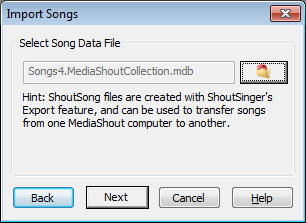 Browse to the file "Songs4.MediaShoutCollection.mdb" in the
extracted folder on your desktop;
Click Next;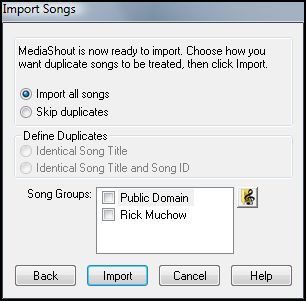 Pick Import All Songs;
Click Import;


Success!!