After you install MediaShout v4 and try to run it for the first time, it will prompt you to Activate the software. (Activating MediaShout registers the product with us and enables the computer to be licensed to use the software.) It will give you the choice to Activate and you will be prompted for your license code number that came with the software. After typing your license code in, you will need to choose a Method.
The most common method is Automatic. (NOTE: An Internet connection is required for this option.)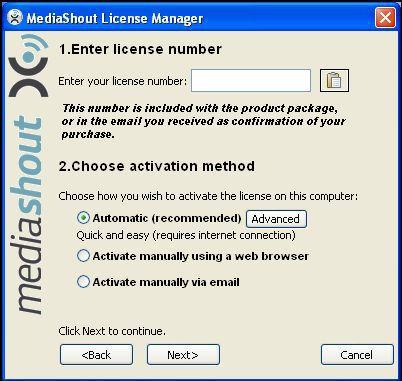 This will automatically connect to our web site and verify your license number and let you know that it was successfully activated.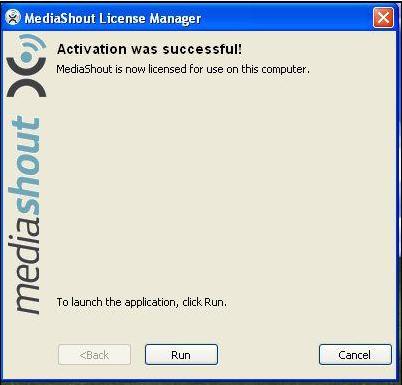 The 2nd method for activating is Manually Via Email.
This method allows you to email your request for an activation code to our Customer Care center. After you get an email reply back, you can copy and paste the unlock code into the Enter The Unlock Code Here field to activate.