Tweaking the codecs is pretty straight forward. However, what works on one system may not work on another. So depending on what software is already installed, this is pretty much a guessing game to determine what combination works best on your system.
To access the codec Tweak Tool, click Start (Win 7 & 8) and type the word codec. In Win 10, type the word codec in the task bar search area. In all cases, you will see the Codec Tweak Tool as the top result. Click it to open it and if prompted with a User Account Control dialog, click yes to allow.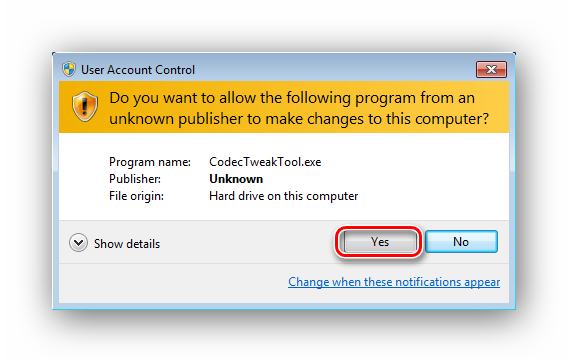 The most common issues we see are with MP4, MOV and DVD/MPEG2. There are 2 areas you will need to look at and adjust if videos do not play. "Preferred splitters" for adjusting the MP4 and MOV settings, and "Preferred decoders" for MPEG2. However, if you are having issues with other formats, feel free to test using other settings for those formats.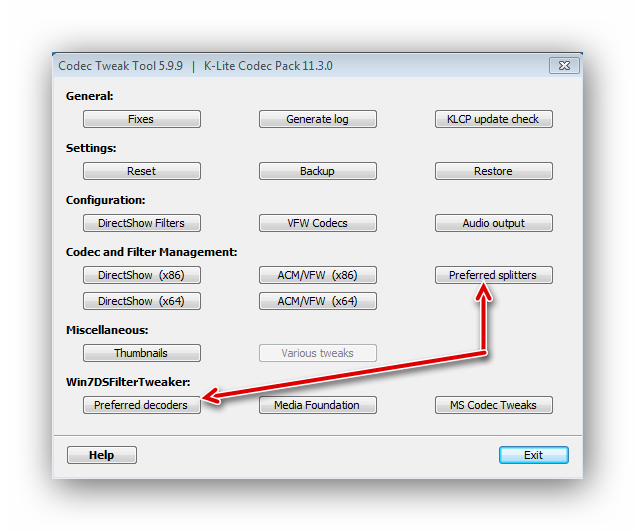 With MediaShout closed, open the Tweak Tool and go the appropriate area. Once you make a change, click "Apply and Close". Do NOT click Exit as you will have to open Tweak Tool again if the change does not allow playback.Then open MediaShout and test the video. If it does not play, close MediaShout and select a different option for that format. Once you find an option that works, you may exit the Tweak Tool.
Keep in mind, since MediaShout is a 32 bit application, you will be adjusting the 32 bit codecs.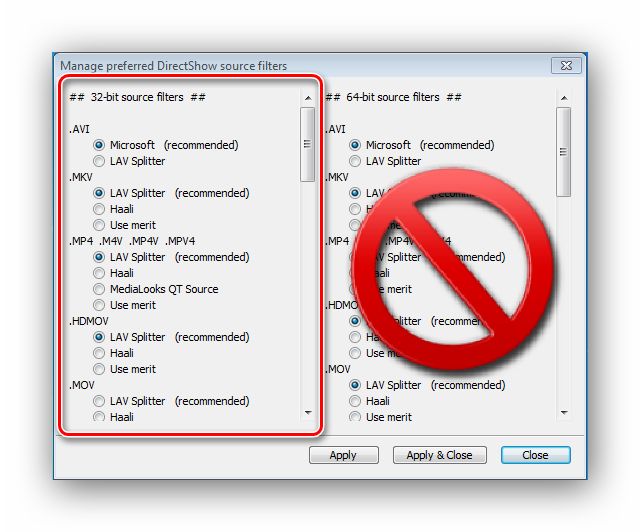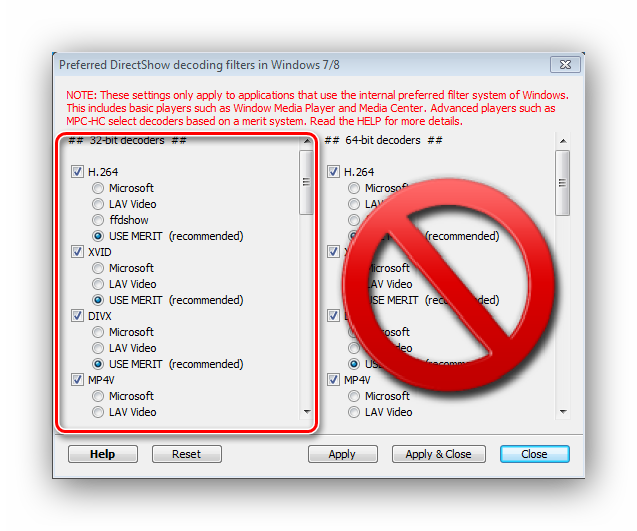 NOTE for WINDOWS 10 USERS: If you have Windows 10 and have installed the Windows 10 (KB4013429) update from the week of March 13, 2017, you may also need to update one additional setting (if certain video file formats still do not play). In the Codec Tweak Tool window, click on MS Codec Tweaks.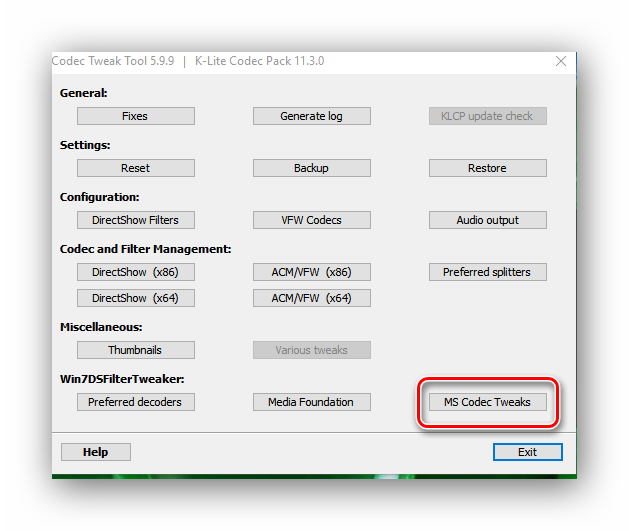 Then check the top four boxes (note: if you are using a 32-bit version of Windows 10, you will only need to check the top two boxes without the 64-bit recognition):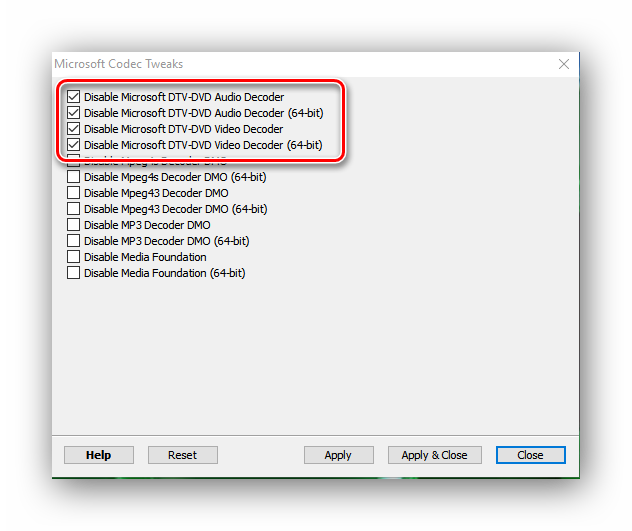 This should take care of the issue. If you have MediaShout 5 open, close and reopen and then attempt to play your video files again.
If the above does not help, you can give us a call. We can remote in and look at the settings.
Monday–Friday: 10:00 a.m.–6:00 p.m. (ET)
866.857.1292
Email support available 24/7: support@mediashout.com
You can also try converting the file into a different format. HandBrake is a free converter found at https://handbrake.fr/. And if you search this on YouTube, you will find all the training videos you will ever need.